Available Homes For Sale in North Palm Beach FL Under $295,000
North Palm Beach is one of the area's local treasures with it's location being so close to the ocean and intracoastal waterways. Shopping and fine dining is just around the corner everwhere too!

Click for details:
http://www.forsalehomesearch.com/listings/areas/45360/
maxprice/295000/propertytype/SINGLE,CONDO/listingty
pe/Resale%20New/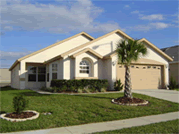 Listings Courtesy of Keller Williams Realty Palm Beaches
Call 561 214 0370 For Details
Searching for other areas in Palm Beach or Martin Counties?
Visit www.ForSaleHomeSearch.com For Live Listings!
Mark Loewenberg PA
561-214-0370
Broker Associate
Keller Williams REALTOR®
Live MLS Search!
www.ForSaleHomeSearch.com
Mobile Property Search App For Apple & Android
http://app.kw.com/KW1L0CK2X 

Luxury Home Search
www.LuxuryHomesPlus.com
Equestrian, Multi-Acre & Horse Property Search
www.EquusProperties.net  www.MultiAcre.com
Realtor Geek Out With IMSD!
www.imsd.net/ref/markloewenbergpa
// <![CDATA[ amzn_assoc_placement = "adunit0"; amzn_assoc_search_bar = "true"; amzn_assoc_tracking_id = "lmllc201806-20"; amzn_assoc_search_bar_position = "bottom"; amzn_assoc_ad_mode = "search"; amzn_assoc_ad_type = "smart"; amzn_assoc_marketplace = "amazon"; amzn_assoc_region = "US"; amzn_assoc_title = "Shop Related Products"; amzn_assoc_default_search_phrase = "home garden"; amzn_assoc_default_category = "All"; amzn_assoc_linkid = "4fa292ddbaf6060e2360cce4097e6442"; // ]]>